Halloween 2021
Halloween is such a festival. The whole country is looking forward to October to celebrate this exciting and spooky event with friends. The excitement that builds up during Halloween week is fun and celebrated. To get your already exciting Halloween planning going, we've listed a few places in Colombia that are ideal for any spooky Halloween party.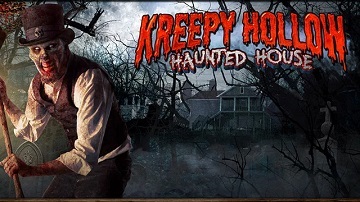 Kreepy Hollow:
To enjoy Halloween in Columbia, Kreepy Hollow is the best place to visit and celebrate the Halloween party. It's kind of a tourist place. Visiting the main places takes about an hour and a half. There are three attractions to this place: Haunted House of Kreepy, the Zombie Escape, and the Guardian Bus Ride. You can get there in your private vehicle; Parking spaces are available for travelers' personal vehicles. There are no parking fees. To experience the beauty of the Kreepy Sanctuary, you need to pay $ 20 as an entrance fee and for the bus ride that will show you some sights. Places like defaced hillbilly and clown tunnels.
Gilbert House of Terror:
You must pay $ 15 on Friday and Saturday nights. This place opens at 7:30 p.m. and after that, you can celebrate and enjoy your Halloween party. The ticket counter is open until 11 p.m. to provide you with snacks so that you are always in the mood to have fun. Not only that, but a pantry and the Gilbert Boy Troop that you will always have to explore. Open mostly on Friday evenings in mid-October. There are almost 10 to 13 rooms for people who come here to celebrate.
Hall of Horrors:
This is the greatest place for Halloween parties and celebrations. This haunted house is almost 3000 square meters and bears the same name as its name. There are many points that are very scary. Horrors are far less than any of the horror houses. All you must do is pay $ 10 and then you are ready to enter this place. This place also has a special point known as the Escape Room. Pay an additional $ 15 to visit this point.
Scream Acres:
This place in Bishopville, SC is going to make you scream in fear. You have to pay $ 15 to have a pleasant tour of the place. However, Scream Acres will remain open every Friday and Saturday in September and Friday through Sunday.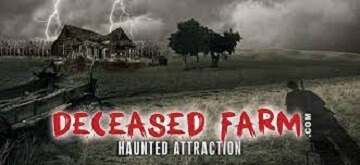 Deceased Farm:
Another Halloween nightspot in Lexington, SC is a must. Bring your family and friends to enjoy the show and experience the horror of Halloween.